Leo Raymond, Managing Director
Leo Raymond is the Managing Director of Mailers Hub, an information resource for commercial mail producers and other companies in the commercial mailing community. His expertise draws from five decades of experience in postal affairs and related mailing issues.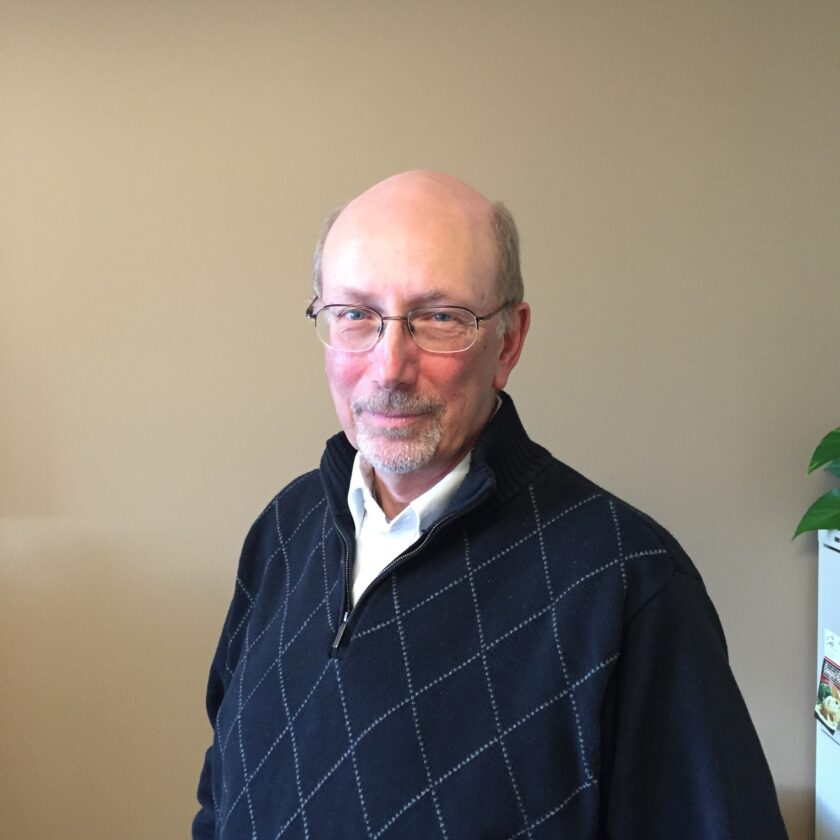 He previously was Director, Postal and Member Engagement, for Idealliance, based in Alexandria, Virginia; before that, he was VP for Postal and Member Relations for legacy Epicomm and its predecessor associations. In those positions, he represented the associations at USPS Headquarters, served the associations' members nationwide regarding general postal questions, mailing problems, and related government issues, and supported the associations' chapter- and conference-based educational programs. Leo joined then-MFSA in March 2003 upon his retirement from a career with the US Postal Service that spanned over 35 years.
He holds a Bachelor's degree in History from North Adams (MA) State College and has studied at the Darden Graduate School of the University of Virginia.  He serves on the Board of Directors of the Mailing and Fulfillment Services Association and received its Helsley Memorial Award in 2017.  He also serves as Mailers Hub Association Executive on the Mailers Technical Advisory Committee, is a frequent speaker at Postal Customer Council events, and a regular contributor to industry publications.  Though always a New Englander, Leo and his family live in Northern Virginia.
George Heinrich
G. P. Heinrich, PPhD, CQMPS, PIG, CMDP, OMG, CMQCS, PIMP – the Professor has been in the mailing industry for over 50 years. Along with owning two successful direct mail companies, he has served in leadership positions for some of the most respected graphic communication companies in the country. Although he had never worked for the USPS, George is recognized as a postal authority and mailing operations specialist. As a featured speaker at industry-related conferences, he provides insight and guidance on the relationship between mailers and the US Postal Service.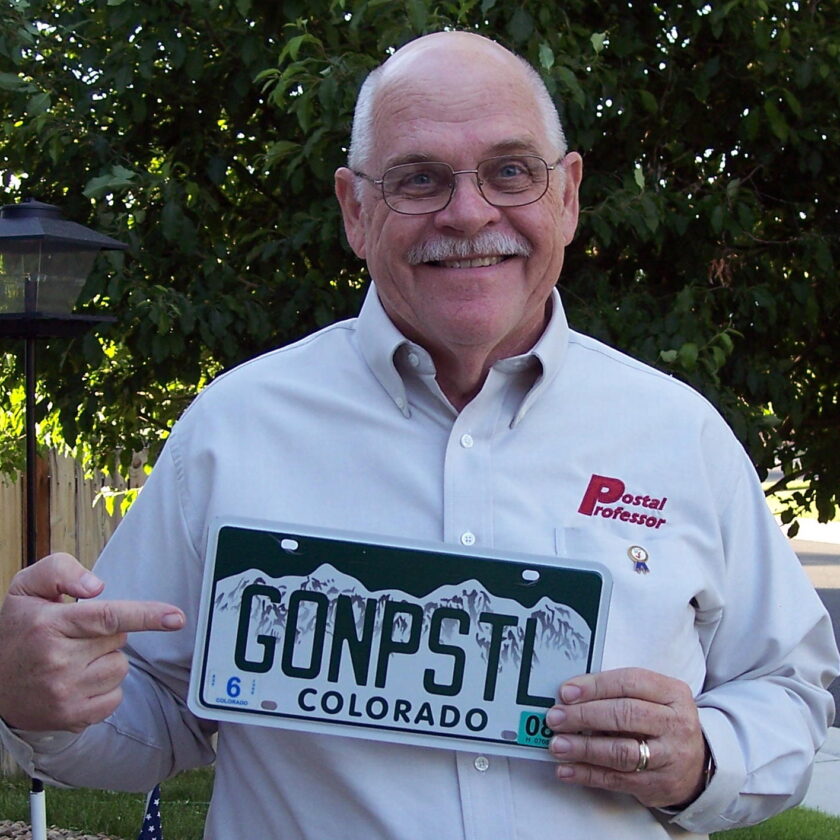 Currently, George provides training and consulting to the mailing industry and is a long-time member and supporter of mail and print-related trade associations. He also acts as a staff member for Mailers Hub and serves on the board of the Denver Postal Customer Council, where he was a former Industry Co-Chair. The Mailing and Fulfillment Service Association (MFSA) honored George by presenting him with the Luke Kaiser Educational Award for outstanding contributions to education in the direct mail industry.
Along with his speaking engagements, George spends a great deal of his time providing support to mailers and doing operational evaluations as well as on-site mail-related training, including the Certified Quality Mail Preparation Specialist (CQMPS) training program sponsored by Mailers Hub. Using humor and his extensive industry and postal knowledge, he has educated thousands about the complexities and nuances of this unique business.
Tom Glassman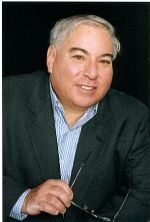 Tom Glassman has been in the mailing industry for over 30 years, and is a postal and mailing operations expert. Originally from the Boston area and a graduate of Babson College, Tom began his career operating Cheshire labeling equipment and inserters, and advanced to managing large mail operations. Tom moved to the Dallas area in December 2007 as Vice President of operations for Tabs Direct. At Tabs he contributed to a team that helped deliver the 2010 Census material on time with the use of the IMB and drop shipments of First-Class Mail. He later became Director of Service and Postal Affairs for NPI, where he led the development of a patented process for the replacement of Fast Forward, and a second patent-pending process for utilizing data files to maximize postal discounts. Tom joined Wilen Direct in March 2013 as Director of Data Services and Postal Affairs and is now a services engineer with Ricoh Managed Services.
Tom currently is involved with various USPS MTAC (Mailers Technical Advisory Committee) and non MTAC-work-groups and task teams. He is one of two Industry chairs for the FAST User group, leads Task Team 31, and is active with the education committee for Mailers Hub. Tom is a regular presentor at the National Postal Forum and has contributes to many industry publications. He has served on the national board of directors for Epicomm and serves today on the Board of Directors for MFSA (the Mailing and Fulfillment Services Association). Tom also holds a Mailpiece Design Consultant Certification from MSMA and a Mail Design Professional Certifica-tion from the USPS. He is also a Six Sigma Lean Black Belt Professional and volunteers with the Fort Myers PCC.
As a certified diver, he pursues his hobby, which is underwater photography, and Tweets postal updates under the handle @maildiver.
Merry Law
Merry Law, President of WorldVu LLC, consults with organizations on international addressing and databases and on postal and delivery issues.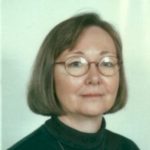 She is editor of the authoritative Guide to Worldwide Postal-Code and Address Formats and author of Best Practices for International Mailings. She frequently writes and speaks on international addressing and mailing.
Merry is a member US International Postal and Delivery Services Federal Advisory Committee and the USPS Mailers Technical Advisory Committee (MTAC) and participates with the Universal Postal Union Addressing Work Group.
Samantha Raymond, Dir. of Barketing and Pup-lic Relations
Samantha joined the Mailers Hub team on a consultancy basis shortly before her first birthday in 2016. While her work is primarily behind the scenes, she plays an integral role in terms of grassroots mail carrier relations, moral support for Northern Virginia-based remote staff, and staff protection from Potential Squirrel Threats. Sam hails from a Collie/Great Pyrenees ancestry and has adopted the New England sports affiliations of her people. During her downtime, Sam enjoys snacks, naps, tummy rubs, and a good squeaky toy.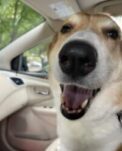 Samantha, Dir. of Barketing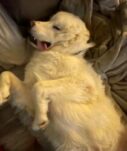 Titan, Intern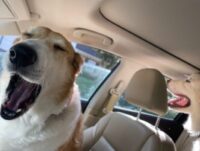 Per her last email…
She has recently taken on an intern – Titan – but so far is disappointed with his work ethic, and frankly, he chews on a lot of the office supplies.
Michelle Raymond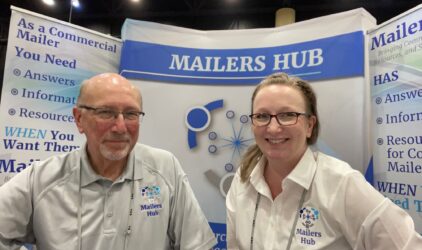 After over a decade in the hospitality industry, Michelle began the next stage in her career by accepting a position at MFSA in 2011 as an event coordinator, working her way up through various positions including Dir. of Marketing. Since then, Michelle has continued to work adjacent to the mailing industry in marketing, event planning, communications, and operations roles; she is also a Certified Meeting Planner. When not wrangling the four-legged staff, Michelle serves a critical role behind the scenes, overseeing many communications, technical, and operational aspects of Mailers Hub to support the efforts of the postal experts.